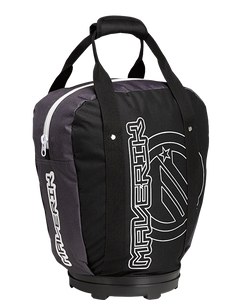 Maverik Speed Bag (Ball Bag)
You can have all the premier MAVERIK equipment you can carry, but it won't do you any good if you don't have the balls.

This ball bag is sturdy enough to handle the heavy load and easily transportable for you when you're going the distance.
Constructed with heavy duty carry straps and solid plastic bottom, this bag easily holds 2 dozen lacrosse balls.