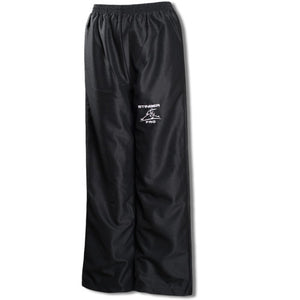 Stinger Pro Ringette Pants
Pro Series Pants are the practical choice for the recreational player. The Pro Series Pant is made from the same heavy duty material as Mosspro Pants. The Pro Pant has an elastic waist band and is strong, durable and economical.
Sizing (approximate):
XS - 17"-20" (ages 5-7)
S - 21"-25" (ages 7-10)
M - 26"-29" (ages 10+)
L - 30"-33"
XL - 34"-37"